Examples of a Peaceful Islamic Protest
Below Is a series of photos alledgedly taken from a peaceful islamic protest in England. I make no guarantees as to the authenticity of any of these photos, only that they were sent to me about a month ago and really don't bode will for my personal opinion of such a thing as a peaceful Islam. I know one exists out there, but I'm really not seeing too much of it. Here's the full context of what I recieved:
++++++++++++++++++++++++++++++++++++++
I got this from my friend in Canada. I am appalled at the guts of these jackasses.
Why in the name of God are they even allowed in our Countries?
This needs to be distributed all over the USA!
Maybe one of you with a political blog can work on that.
We recently had a man from Northern Ireland at our Church and he informed us that Islam means submission, not peace as we have been told in the media, see below.....Laura
The Pictures tell it all!
Muslims have stated that England will be the first country they take over!
These are pictures not shown on American TV or in American Newspapers (as they might help Bush's war on terror), but were forwarded to me by a Canadian Friend who thought Americans ought to know!
These pictures are of Muslims marching through the streets of London during their recent "Religion of Peace Demonstration."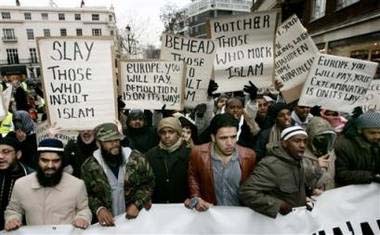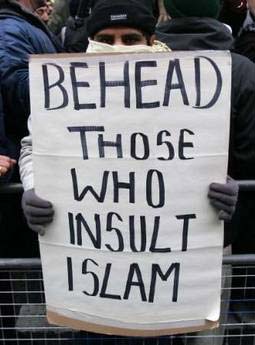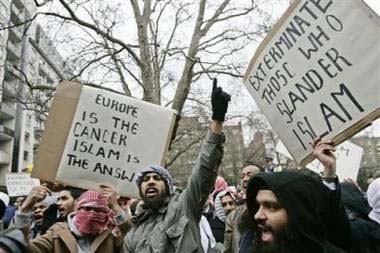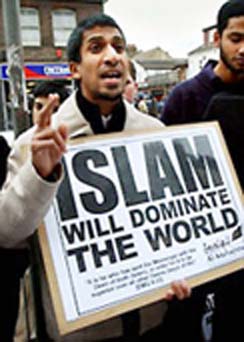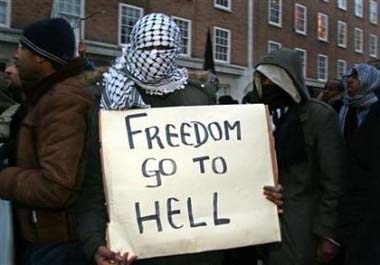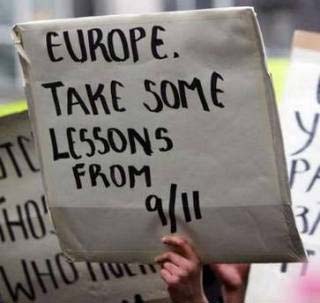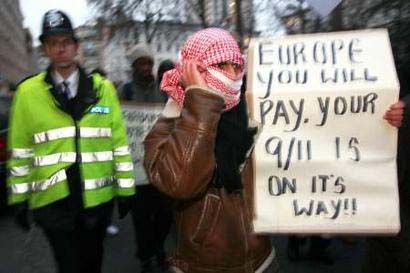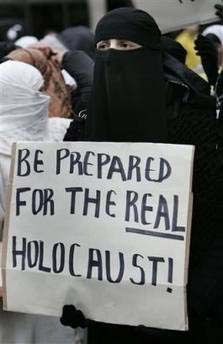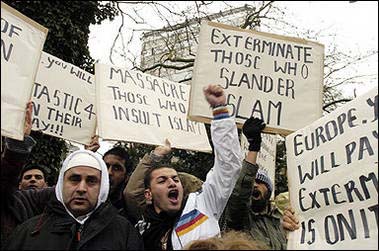 Why would anyone think that we should be at war with such nice, peaceful Moslems?!

You need to forward this one!
++++++++++++++++++++++++++++++++++++++++
If I would hazard a guess I would say these pics were taken over a year ago during the series of protests that brought to light England's extremely lax freedom of hate speech policy. I could always be mistaken though.
Something that catches me a bit off guard is that Rusty is using one of these images in reference to the "Exiled Muslim Cleric Behind London Protest Calling for Pope's Death" article. I'm not sure if he relizes that it's more than likely a stock photo.
Posted by aakaakaak at September 18, 2006 07:27 PM | TrackBack